BOOK NOW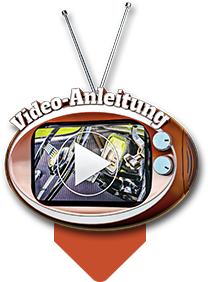 Vehicle pick up location:
8416 Flaach
(Google Maps)
Description
Our E-Type is expected to be back on the road in spring 2021
Legend, icon, milestone – the E-Type continues to be showered with superlatives.
We think this Jaguar is far too good for philosophising, it has to be driven. Experienced and enjoyed.
Best of all behind the wheel of the last series with a powerful V12 engine and manual gear change.
You'll never, ever want to get out again....
Perfect for
Classic car events, drives through mountain passes, holidays and short breaks, weddings, birthday surprises
Special Features
Our E-Type gets an extensive restoration and is expected to be back on the road from spring 2021. In the meantime, treat yourself with another of our classics!
V12 engine with loads of torque, 5 speed manual gearbox
History
The Jaguar E-Type was presented at the Geneva Motor Show on 15 March 1961 as derivative of the successful Jaguar D-Type racing car.
The E-Type achieves a top speed of just under 240 km/h. It is impressive not only on the strength of its high performance but also the compelling Malcolm Sayer design. The tubular steel framework below the hood holds the engine and the front wheel suspension and is attached to the self-supporting all-steel body at the bulkhead.
In 1971, the E-Type was fitted with a new 5.3-litre V12 engine with an output of 276 PS and a maximum torque of 412 Nm at 3600 rpm. With this engine, whose predecessors dated back to 1935, Jaguar presented the first mass-produced 12-cylinder engine with alloy block.
Production of the E-Type was discontinued in September 1974, leaving a legacy of 15,508 models with a 3.8-litre engine, 41,734 models with a 4.2 litre engine, and 15,293 V12 models.
Technical Data
| | |
| --- | --- |
| Make: | Jaguar |
| Model: | E Type "Clyde" |
| Year: | 1971 |
| Power: | 276 PS |
| Engine: | V12 |
| Engine Size cc: | 5300ccm |
| Drive: | RWD |
| Gearbox: | 5 speed manual |
| Seats: | 2 with belts |
| Vehicle pick up location: | Flaach |