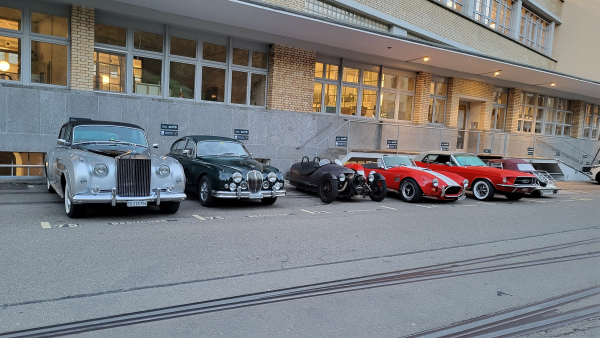 12.10.2023
these classics made numerous guests happy again last weekend!
more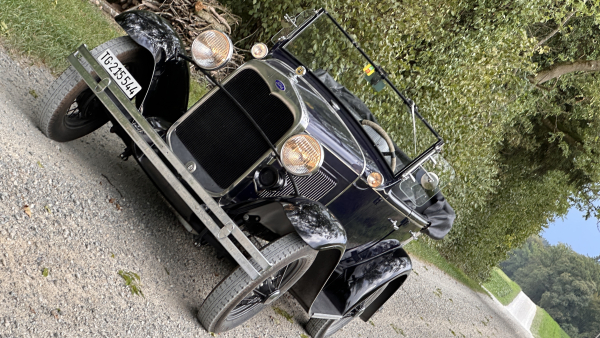 25.09.2023
Rent a prewar-classic for self drive!
more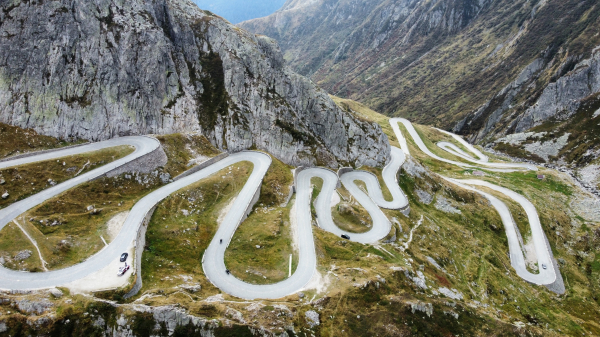 29.06.2023
Route planner apps are a dime a dozen, but...
more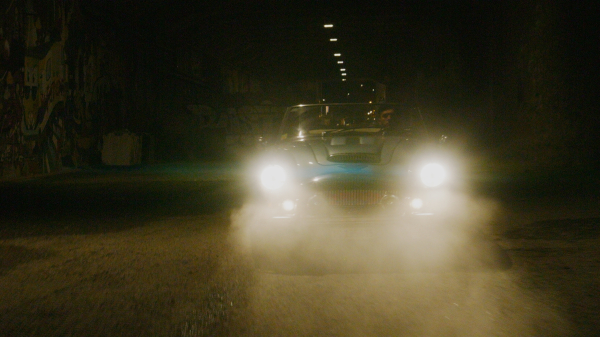 28.06.2023
Fabio Reichmuth and his crew have once again taken our Austin Healey in front of the lens:
more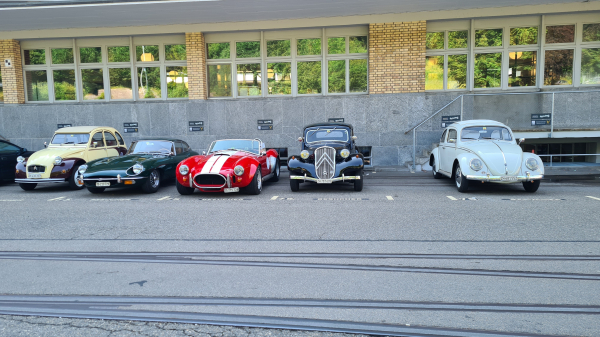 09.06.2023
Day by day, week by week - happy guests
more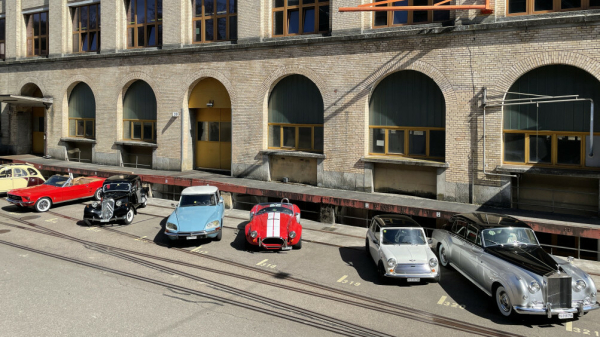 11.05.2023
Of course you can! Choose as many classics as you like from our collection of over 20 vehicles
more
06.03.2023
Drive a Cobra V8 yourself!
more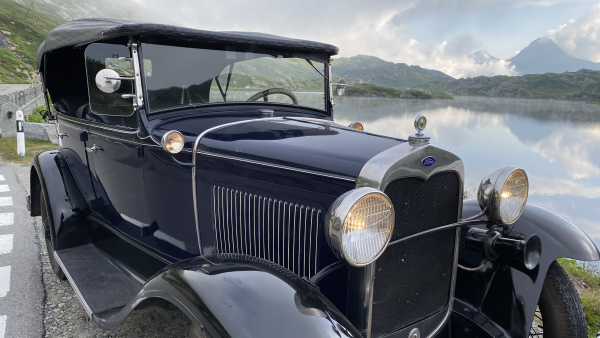 16.02.2023
Video link in the text!
more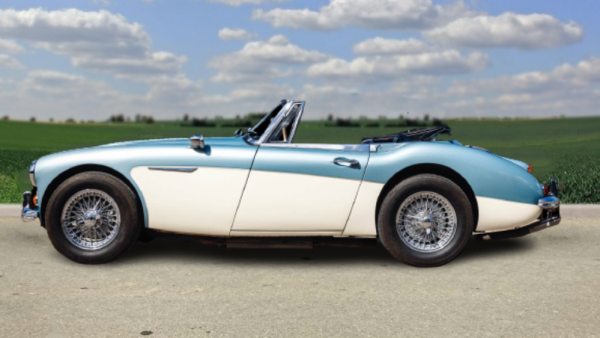 13.02.2023
The Austin Healey is undisputedly one of the great icons of British automotive history! We see the roadster in a line of legends with the Jaguar E-Type or an Aston Martin DB5. You can rent the E-Type and over 20 other classics from us, because we are more than just an Austin Healey rental...
more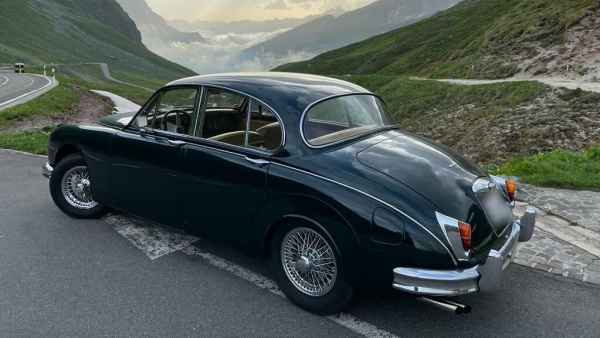 13.02.2023
He's here, "Graham", and Jaguar MKII, and can be booked now!
more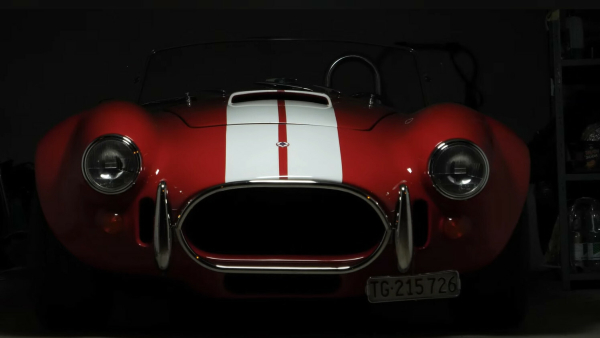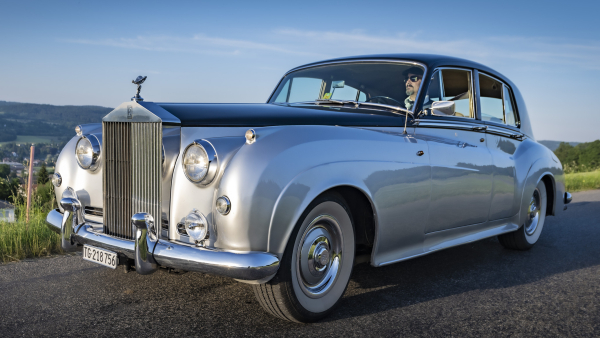 25.01.2023
Rolls Royce Silver Cloud - coming back from winter service!
more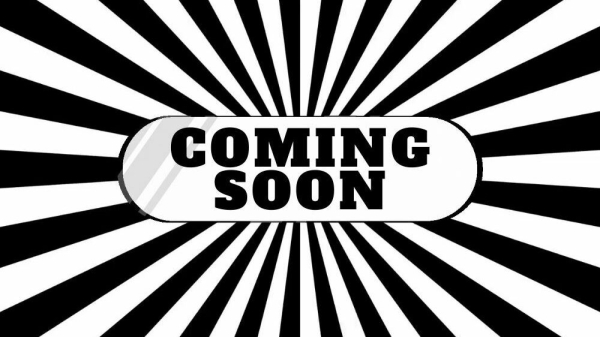 20.01.2023
We are expanding our fleet with a...
more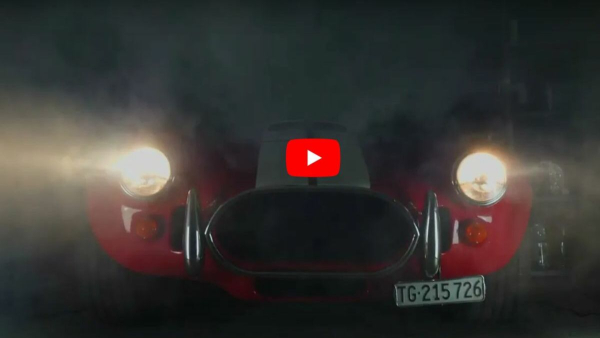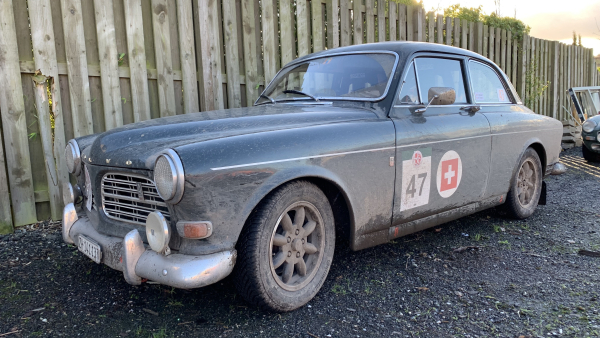 24.11.2022
Even if you don't want to drive a rally - Hägar is pure spectacle.
more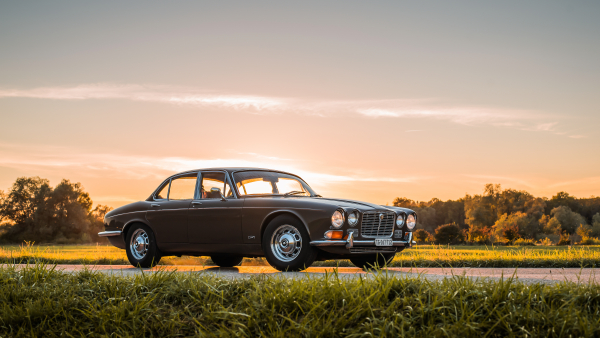 20.10.2022
Robin Möhl was on the road with our Elise and the XJ6
more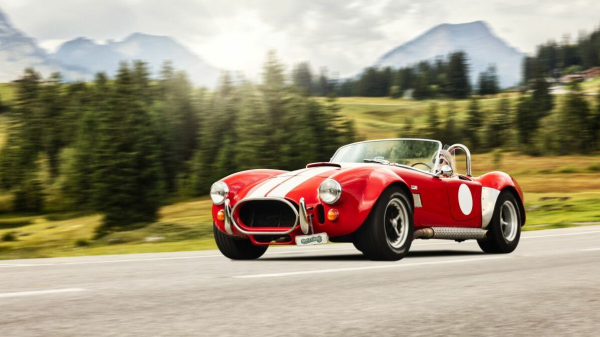 19.09.2022
And once again we had the pleasure of welcoming a guest who was so enthusiastic about the Cobra that a whole set of professional photos was taken :-) 
more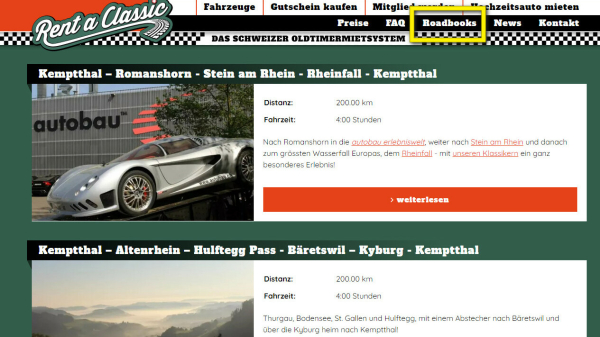 12.09.2022
Roadbooks, ideas for tours and trips, where would you like to go with our classics? 
more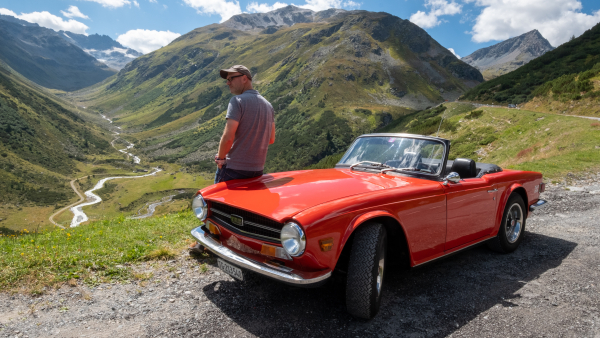 28.08.2022
Christian Bauer, editor for the travel supplement of the daily newspaper "Blick", explored Switzerland with our Triumph TR6. But read it for yourself! 
more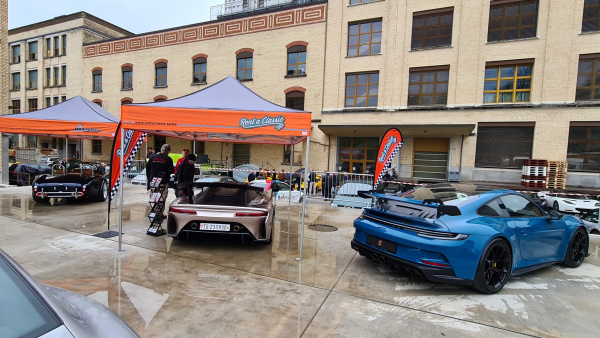 09.05.2022
On Saturday, 7 May, Open Air Tours opened the season and guests were presented with a colourful array of sports cars
more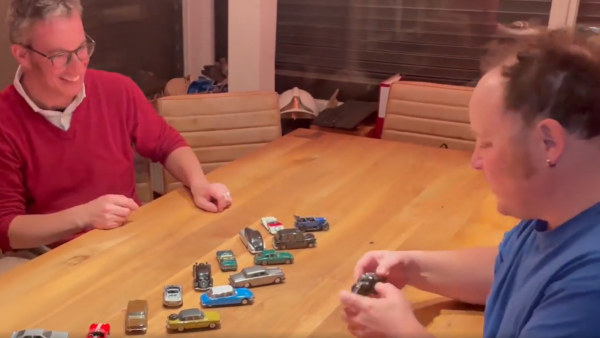 13.03.2022
boys will be boys, you could say - our fleet is now also here in miniature!
more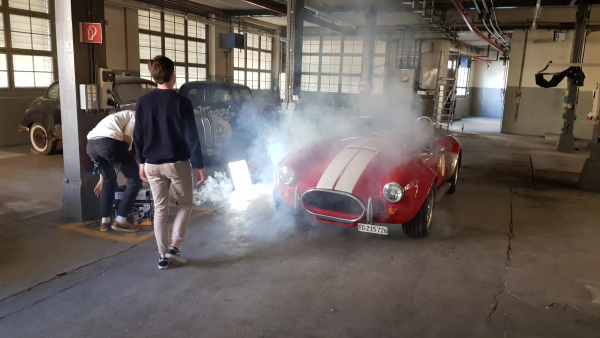 23.02.2022
Of course not! The "behind the scene" photo was taken in 2021 as part of a video production!
more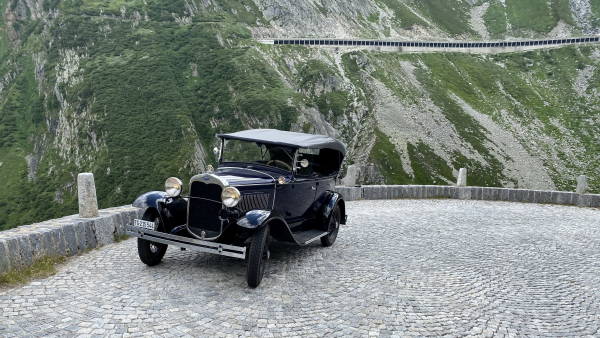 12.02.2022
As early as 1904, physicians said, "Driving a gasoline-powered car is also worthwhile from a health standpoint." Dr. Charles Vermeulen said the constant shaking of the automobile was the ideal form of passive exercise, stimulating secretion of the digestive organs and counteracting muscle spasms.
more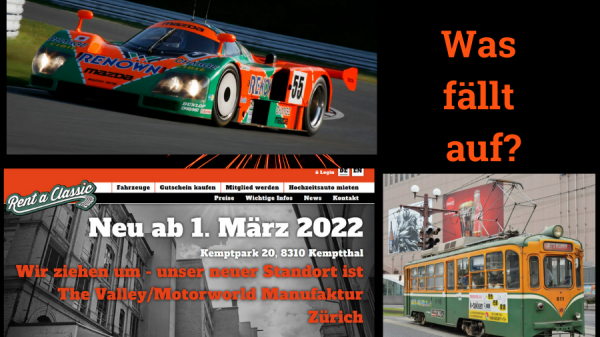 07.02.2022
The streetcar in Kagoshima is painted in the colors of Rent a Classic, green/orange, just like the Mazda with the Wankel engine (winner of the 1991 24 Hours of Le Mans), which are our "coorperate identity" colors. 
more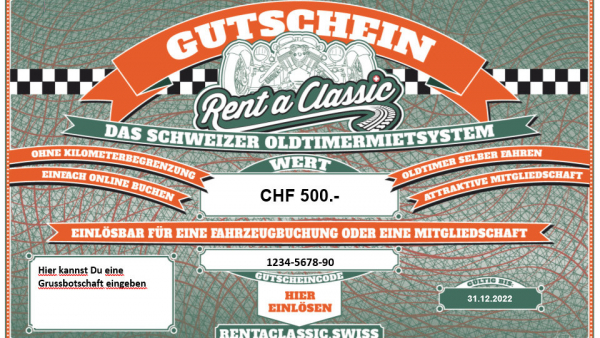 20.12.2021
We can help! A voucher for our classics makes every classic car fan happy and is there in no time - to print out yourself!
more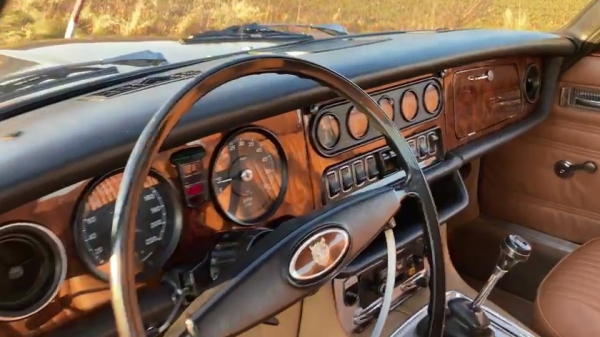 13.12.2021
The "winter work" on our rental oldtimers is progressing - "Brownie", our Jaguar XJ6 got a new dashboard, trim, bumpers.... 
more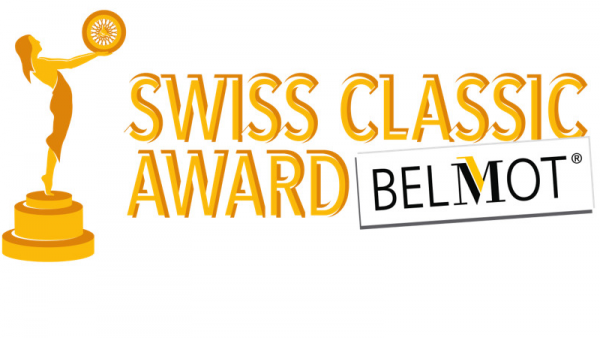 14.11.2021
The Swiss Classic Award 2021 has again taken place with guests, of course under the currently valid rules for events with an audience.
The Swiss Classic Award is important for lovers of old cars. It draws attention to organisations and individuals who actively help to shape the classic car scene - all nominees are winners because they do good for our passion, and even many who are not nominated do great things!
more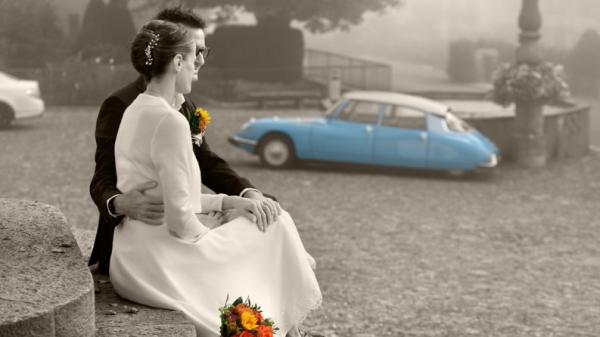 07.11.2021
Celebrate the special day with a spectacular vehicle - it's so easy with us
more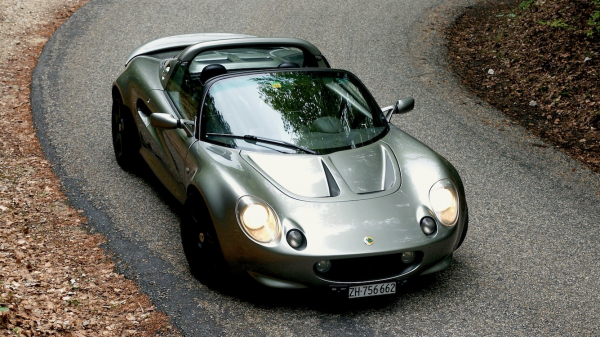 17.09.2021
The Elise S1 from Lotus celebrates its 25th anniversary this year - and at the same time its farewell, the Type 111 will no longer be produced. Peter Ruch has written an article about the Elise that is well worth reading!
more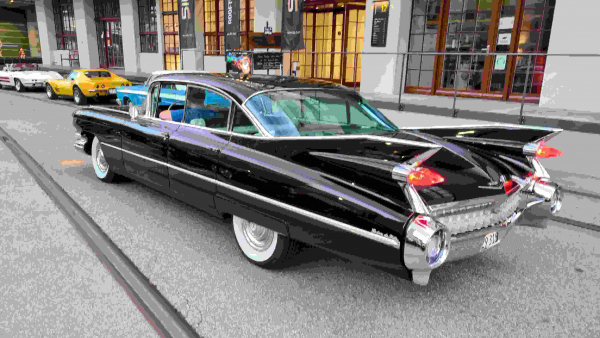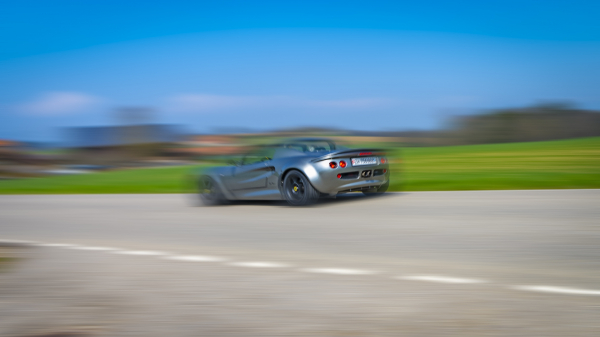 11.08.2021
Selling our latest racer (in the truest sense of the word) again? Why is that? 
more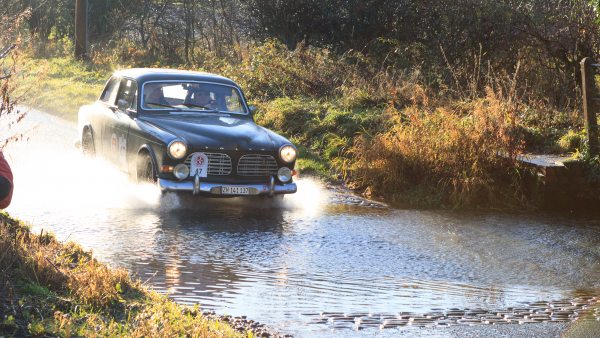 13.07.2021
Hägar, our rally Volvo, has already successfully mastered the LeJog Rally, so the rainy summer of 2021 won't matter much to him! So why not ride one of our classics in the current rainy weather? It's just a question of choosing the right one, the Morgan Threewheeler or the AC Cobra are more suitable for sunny days!
more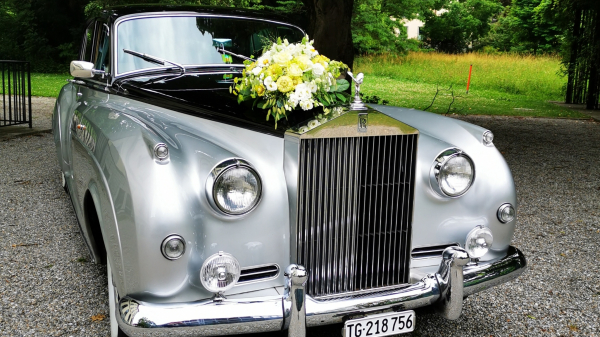 29.06.2021
And once again we were pleased to offer one of our classics for a wedding - this time the Rolls Royce Silver Cloud.
Hard to beat in terms of presence and elegance, this noble British classic offers everything you could wish for in terms of dignified transport at a celebration, be it a wedding, a birthday or a family party.
more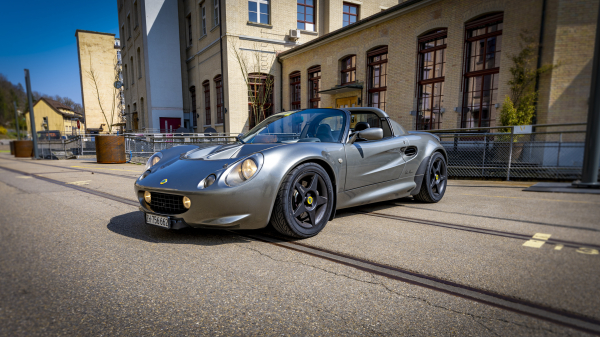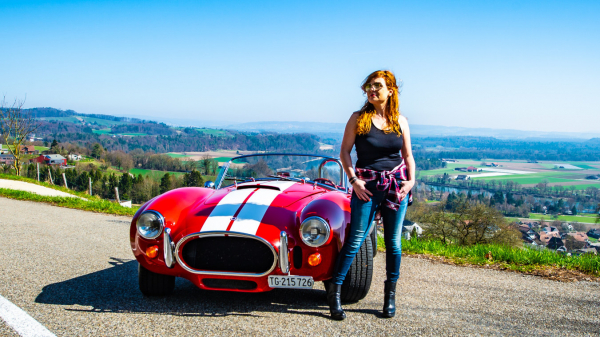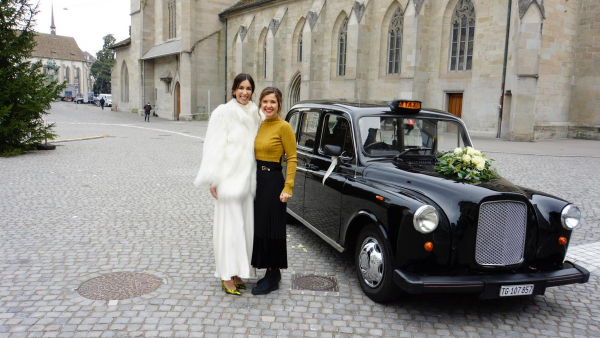 05.06.2021
Would you prefer to take a London cab down the aisle, or perhaps a Rolls Royce? With us you will find the right classic for the most wonderful day of your life!
more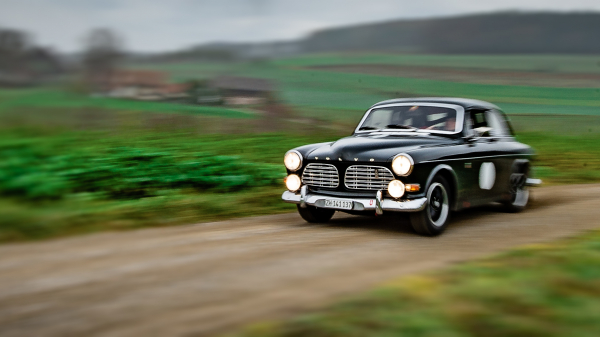 31.05.2021
Hägar has already successfully competed twice in the LeJog Rally and has also been successful in other competitions - for sporty tours without competition character he is just as the perfect buddy. We have here an enthusiastic opinion of one of our guests, who describe the character of Hägar very accurately!
more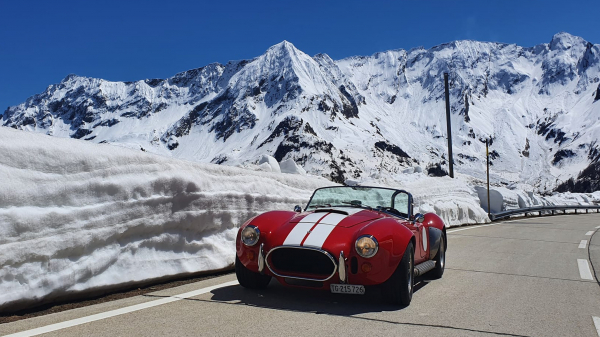 30.05.2021
Once in a lifetime Cobra drive - rent instead of buy, that's our offer!
more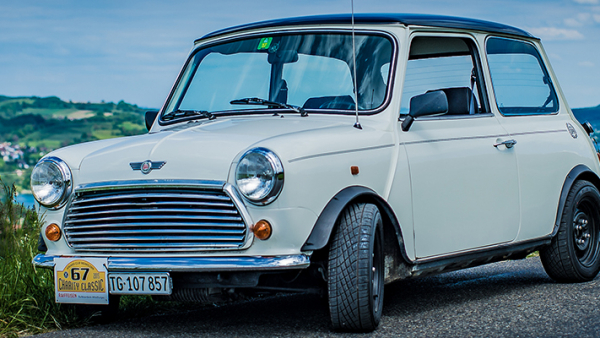 24.05.2021
Have you ever driven a Mini, the classic English one? No? You should definitely try it!
more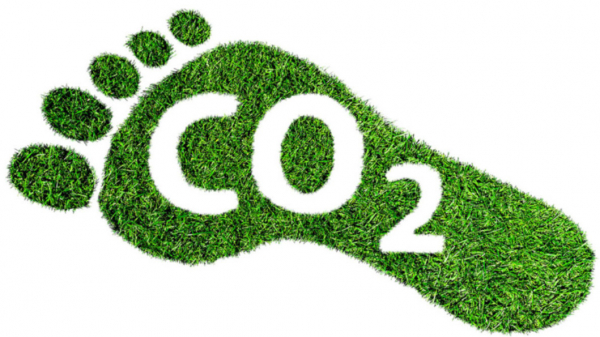 20.05.2021
Climate protection and classic cars - don't go together at first glance? We think differently. Classic cars and classic vehicles also move with the times: Rent a Classic becomes climate neutra
more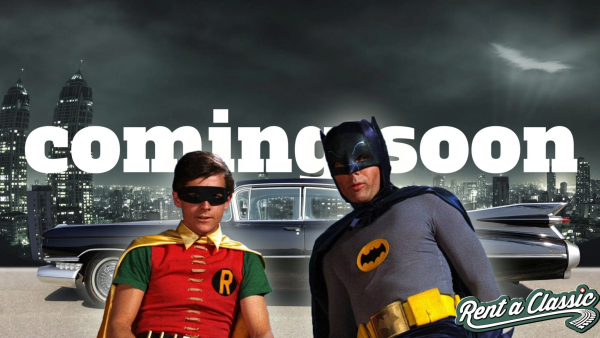 19.05.2021
Even Batman and Robin are impressed: Our Caddy will soon be ready to drive! Can there be more street cruisers and more Fifties? Hardly!
more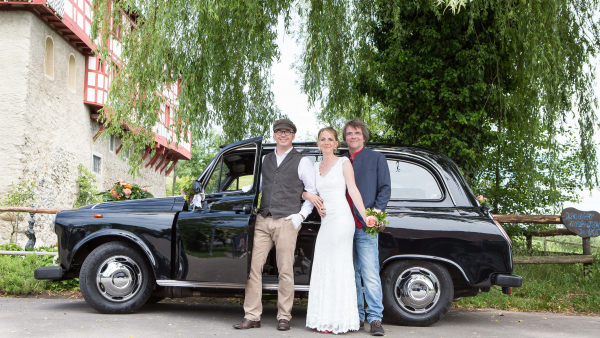 17.05.2021
Who is getting married now - congratulations and all the happiness in the world! When big parties with many guests are not possible, our guests (we prefer to call them guests rather than "customers") have invented a new possibility, the "Tour de Famille"! How does it work? Very simple!
more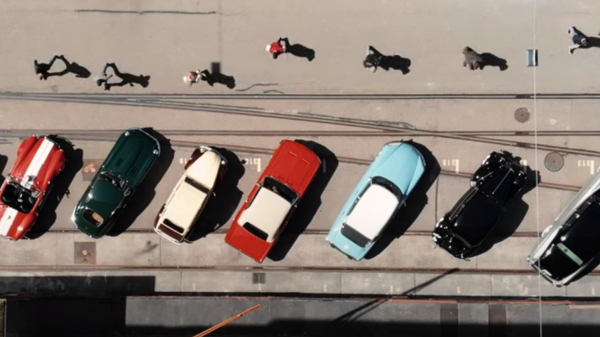 15.05.2021
Whether 2CV, Rolls Royce or TVR, with us you will find your dream classic car. Thanks to the unlimited kilometers you can drive as far as you like!
Our classic cars are maintained and serviced by MADmotors.
more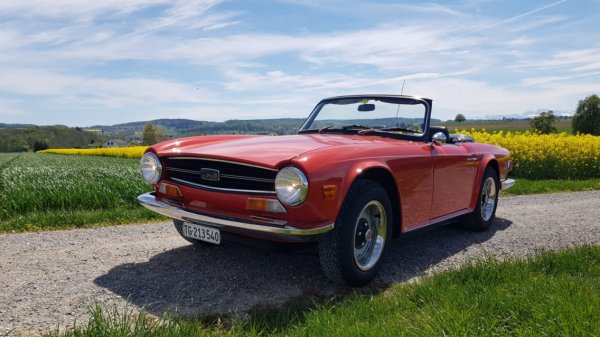 10.05.2021
Head off into spring with "Gina", our Triumph TR6: beguiling sound and classic British roadster design.
more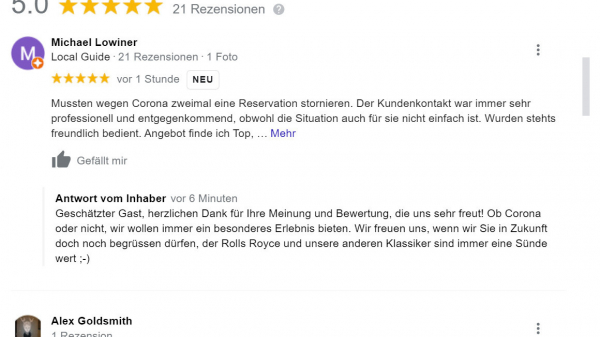 06.05.2021
Who doesn't know the uncertainty: Is the feedback, the opinion, the review genuine? How should I as a reader rate the experience described? 
more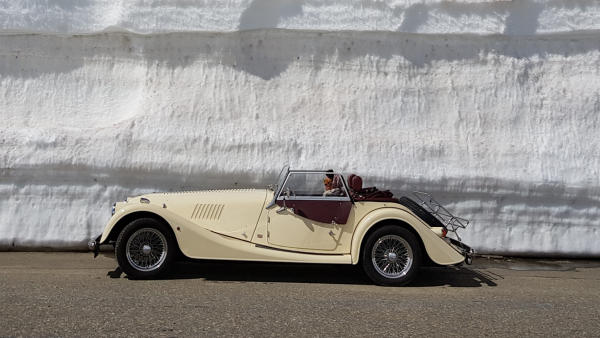 04.05.2021
Some of our classics are particularly suitable for exploring the mountain passes of Switzerland - the Morgan Plus 4 is definitely one of them!
more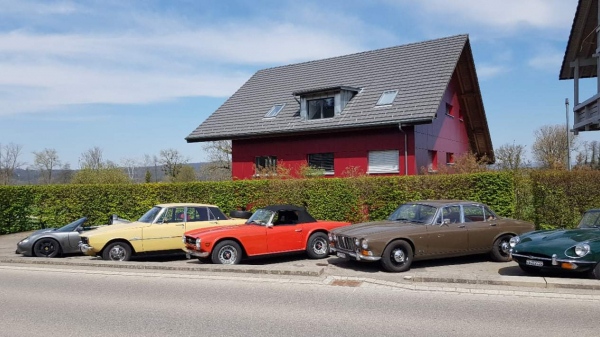 28.04.2021
Even though only Brits can be seen in this photo in the car park of MADmotors GmbH in Flaach, we also rent out French, Swedes and Germans!
more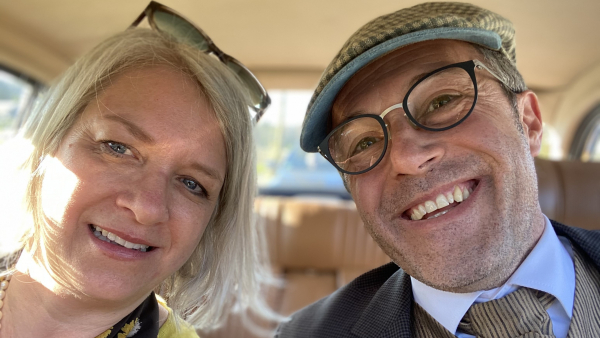 27.04.2021
The reward for the efforts is only very rarely seen in the bank account. In the most rewarding cases, it's more likely to be satisfied guests. We have received an e-mail that we would like to share with you (after talking to the author).
more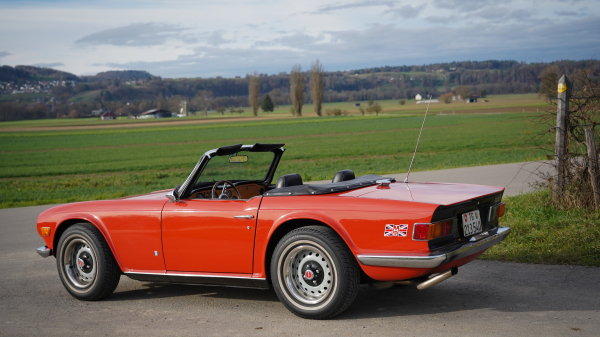 14.04.2021
How many cylinders would you like to have? Caterham Super 7 or Lotus Elise, the lightness of being with 4 pots? Or would you prefer the wonderful Triumph TR6 with the straight six? If everything with less than 8 cylinders is too small for you, we also have the perfect solution: our TVR.
Your choice!
more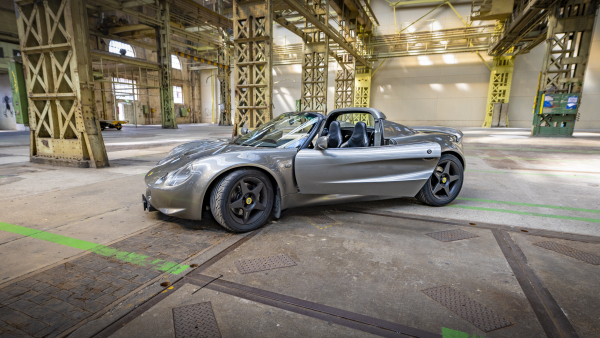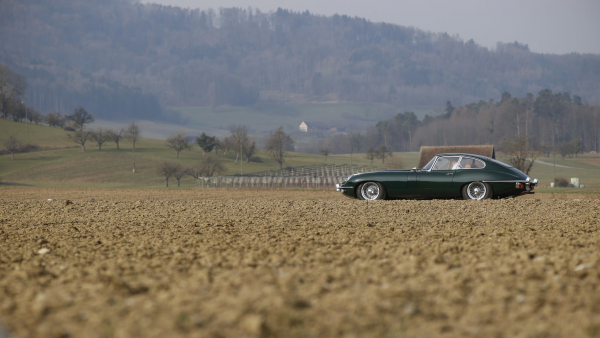 30.03.2021
One should celebrate the festivities as they come! 60 years and not a bit tired, the E-Type and the design has not aged a bit, on the contrary. 
(Photo: auto-illustrierte/Vesa Eeskola)
more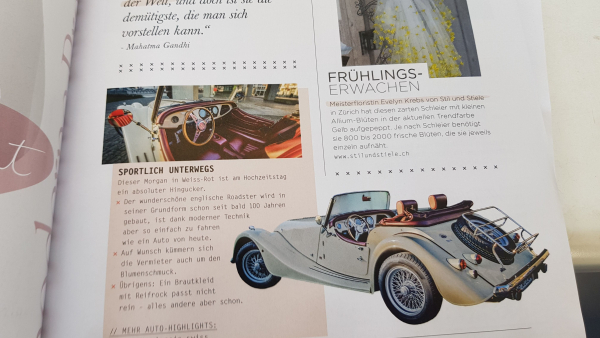 19.03.2021
You don't have to get married to rent a classic car. However, many of our vintage cars are certainly suitable for weddings, wedding anniversaries or other festive occasions. The Morgan pictured in the magazine "Braut und Bräutigam" is just one of many options from our fleet!
more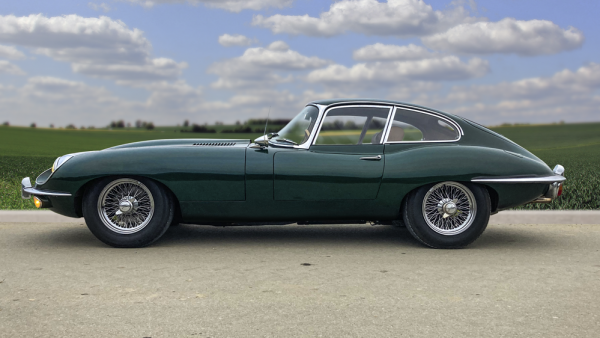 15.03.2021
Icon, legend, car of the century - there is hardly a car that is described with so many superlatives as the E-Type.
more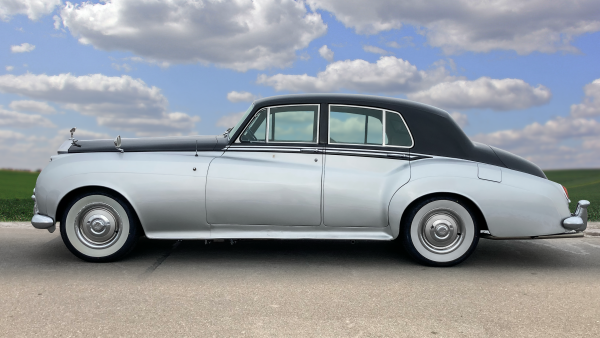 01.03.2021
Rent a Rolls Royce Silver Cloud - our latest classic car in our collection can be booked now! Classic car rental made easy: on the vehicle page (e.g. Rolls Royce Silver Cloud) click the desired date, select options, complete booking and pick up your classic. Of course you can drive it yourself!
more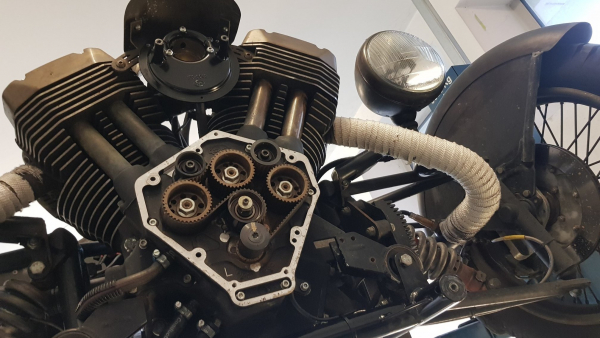 24.02.2021
Spring is coming, spring is coming! 
more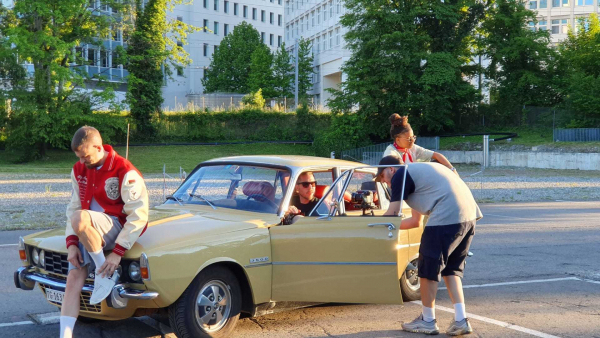 06.06.2019
Stress loves our Rover P6 ('Ronald')! Stress, the musician, not stress, the condition...!
more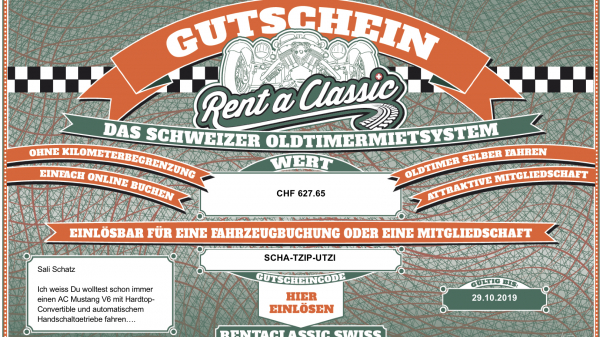 06.12.2018
No idea what to give to your love for X-mas? We may help!
more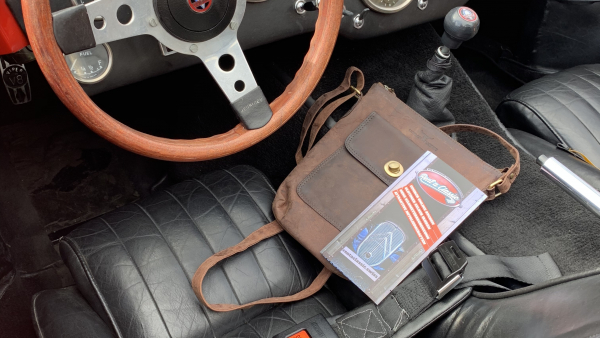 08.10.2018
Our AC Cobra Replica - Bonnie - is read for duty. She is the onla AC Cobra in Switzerland available for self drive and with uneestricted miles. 
more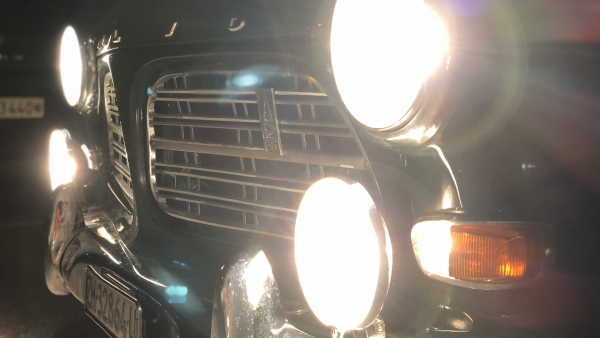 14.09.2018
Rent a Classic is preparing a Volvo 123GT for historic rallying
more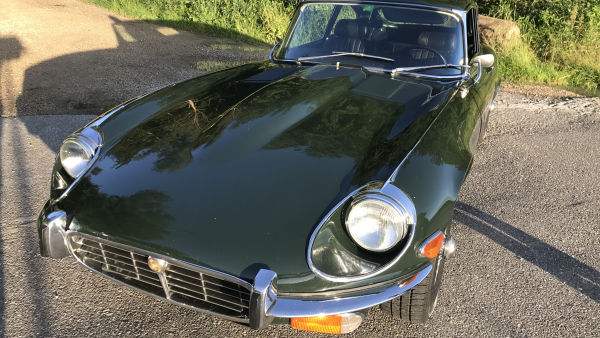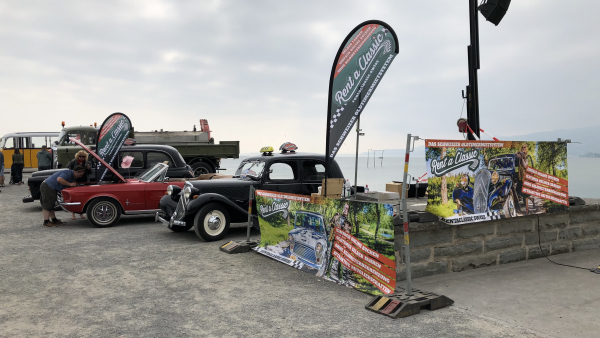 15.05.2018
Rent a Classic was running free tours around the premises of the Srbon Classics and was able to collect monney for Verein Hängematte (Kinderspitex Schweiz) and for Stiftung "Le petit Coeur" by René Prêtre. 
Happy faces where the earnings for quick blasts in the AC Cobra "Bonnie", in the Ford Mustang "Sally", in the Citroen Legere "Jaques", in the London Taxi "Hugo" and in the Triumph TR6 called "Gina".
more