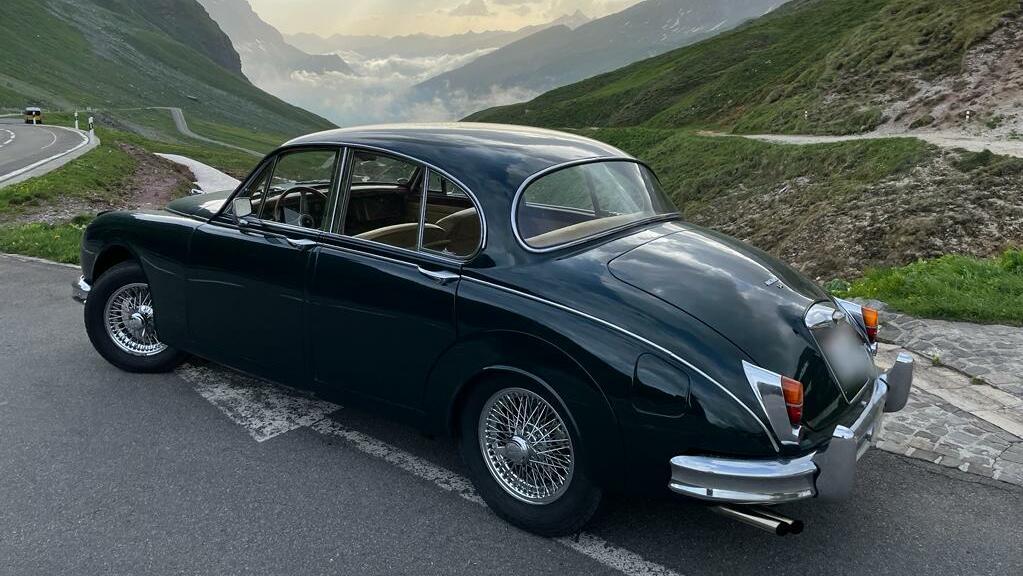 13.02.2023
He's here, "Graham", and Jaguar MKII, and can be booked now!
The classic, timeless four-door car cuts a perfect figure in every respect, has an unobtrusive elegance and brings long-gone times back to life. With its powerful, high-torque engine, you are still well equipped for today's road traffic.
The classic sports saloon of the sixties - With us for self-driving, like all our classic cars! The perfect wedding car, but the Jaguar also suits other occasions, trips and outings!
The Jaguar MKII, or Mark 2, was built from 1959 to 1969. Compared to the previous model, it received a number of improvements, for example disc brakes were now standard on all four wheels, the window areas were enlarged and the bodywork underwent detail improvements. The manual 4-speed gearbox with overdrive could be ordered on request.
From the beginning, the MKII was very successful in various racing series, the most famous being the BTCC (British Touring Car Championship), in which racing legends such as Graham Hill, Bruce McLaren and John Surtees raced the fast four-door car.
Today, the fast limousines are popular racers in the starting field of historic racing events such as the Goodwood Revival or the Hockenheim Historic.
back