BOOK NOW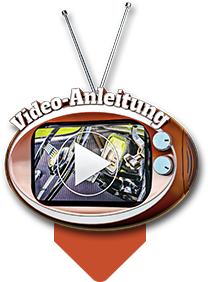 AC Cobra Rental Switzerland
With our AC Cobra rental company you can rent an AC Cobra online and experience unforgettable road trips with maximum driving fun! You really don't need more than two seats, two side pipes and eight cylinders...
Important: only for responsible drivers who can control their throttle and don't confuse the road with the race track! If the Cobra is too puristic for you, then you can rent our TVR S V8, because we are more than just an AC Cobra rental company!
You can rent our classic cars for trips, holidays or as a wedding car. No matter for which occasion you would like to rent one of our classic cars - with our online booking system you can secure your favourite quickly and easily. You can find all the details in the "important information" and the terms and conditions
Vehicle pick up location:
8310 Kemptthal
(Google Maps)
Description
With this AC Cobra you are never quite sure whether to drive it or just enjoy it's sexy curves from outside. We think: do one thing and don't miss out on the other. Enjoy the fantastic V8 on a windy B-road and take the time to stop and spoil the eye just looking at the gorgeous shape of this AC Cobra. A unique experiance.
Good to know: there is no roof and you migt want to keep your weekender small... 
For purists: there is no 427 Ford under that fantastic bonnet, instead a sturdy Rover V8 with a twohundredsome of those indispencable horses does a brilliant job.
Perfect for
Weddings, as long as the wedding dress is rather blue than white - let's say a blue jeans for instance. Birthdayparties, classic car meetings, foto shootings, or just a quick blast to the beach or to the Ace Cafe.
The driver should measure between 165 and 185 cm
Special Features
A Harley Davidson on 4 wheels. No roof, no power steering, no aircon. Just car!
History
The AC Cobra was originally a british sport car intended to be used on tracks. Production started in 1962.
Texan warhose Caroll Shelby developped the AC Ace to be fitted with an american V8. The AC cobra was an instant success. As Shelby used a Ford V8, some american call it the Ford Cobra, which is utter bullocks.
Souce: Wikipedia
Technical Data
| | |
| --- | --- |
| Make: | AC |
| Model: | Cobra |
| Year: | 1978 |
| Power: | 200 PS |
| Engine: | 8 cylinder V-engine |
| Engine Size cc: | 3900ccm |
| Drive: | RWD |
| Gearbox: | 5 speed manual |
| Seats: | 2 with belts |
| Vehicle pick up location: | Kemptthal |