BOOK NOW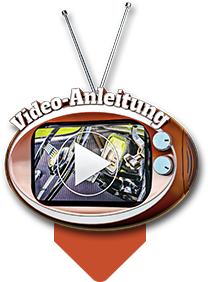 Audi Quattro Rental Switzerland
With us you can rent an Audi Quattro online and experience unforgettable road trips with maximum driving pleasure!
The wolf in sheep's clothing. If you don't know, you might just assume a tame Audi Coupé. But our two-door car comes from Audi's sporty department; it is a genuine, well-trained athlete! In the footsteps of Walter Röhrl, you could say. If you've always wanted to drive the rally icon of the eighties, you can with us!
The Ur-Quattro is in winter hibernation from "O to E", i.e. October to Easter, and cannot be booked then. 
But we are more than just an Audi Quattro rental and also offer other sporty classics such as the TVR S V8, a Morgan Threewheeler or the Elise by Lotus.
Vehicle pick up location:
8722 Kaltbrunn
(Google Maps)
Description
Attention Pickup: 8722 Kaltbrunn Fischhausenstrasse 8a
Time travel with rally taste pleasing? Yes? Then your search has come to an end. This edgy but beautifully rounded sports coupé from Ingolstadt will make this journey possible for you.

"Acceleration is when the tears of emotion flow horizontally down to the ear." A quote from Walter Röhrl, who became a rally legend in the 80s with Audi Quattro.

With the legendary Quattro drive - which, by the way, works permanently - you experience a completely new driving experience, no matter what the weather.

But what is grounding alone? Don't worry, this Urquattro as it is called among connoisseurs is equipped with a 5 cylinder turbo engine with 220 horsepower and 285 Nm, which will take you safely and quickly over the mountain. In addition, there is the incomparable sound of the 5 cylinder, which is guaranteed to put a grin on your face. Convince yourself of this extremely expressive vehicle and you will not regret it.

The Quattro will also cool you down during a hot ride because it has a powerful air conditioning system. Of course the mechanical 3-zone air conditioning (side window and pop-up roof) can also be used for the classic car feeling.
Perfect for
Sporty trips, Holidays in Monte Carlo, To finally be allowed to drive the Ur-Qattro
Special Features
Permanent all-wheel drive, pop-up roof, sporty classic car with absolute suitability for everyday use. Rally legend.
History
The famous "Audi Quattro Concept" was born in 1977 during vehicle tests conducted by the Audi test department in Scandinavia. The then test manager Jörg Bensinger established that his all-wheel-drive VW Iltis support vehicle with only 75 hp was by far the fastest vehicle in the fleet. At the time, Ferdinand Piech was the member of the board of Audi's development department and decided to build a prototype with a 5-cylinder turbo engine and all-wheel drive with a small group of employees. After the VW Board of Management was convinced by the prototype during initial tests, the first production counterpart of the legendary "Audi Quattro" stood at the Geneva Motor Show in March 1980. Until 1991, a total of 11,500 Audi Quattros were built by hand.
Technical Data
| | |
| --- | --- |
| Make: | Audi |
| Model: | Quattro "Walter" |
| Year: | 1990 |
| Power: | 200 PS |
| Engine: | 5 cylinder turbo |
| Engine Size cc: | 2200ccm |
| Drive: | four by four |
| Gearbox: | 5 Speed |
| Seats: | 4 with belts |
| Vehicle pick up location: | Kaltbrunn |