BOOK NOW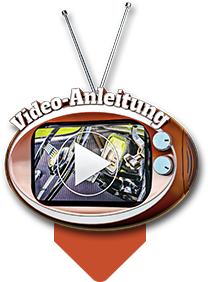 Super Seven Rental Switzerland
With us you can rent a Caterham Super 7 online, with unlimited mileage, and experience unforgettable road trips with maximum driving fun! Want to rent a Caterham and enjoy the Swiss passes? This is the natural habitat of our Super Seven.
Oh yes, the big luggage should stay at home and the driver should measure between 165 and 185 cm. If the Super Seven is too spartan for you, we also have the Elise from Lotus on offer. It is a little more modern, "more car" but no less fast and fascinating.
Our sports cars and classics can be hired for any occasion and with our online booking system you can secure your dream car quickly and easily. Details can be found in the "important information" and the terms and conditions.
Vehicle pick up location:
8310 Kemptthal
(Google Maps)
Description
You always wanted to drive a formula racing car? With us you get what comes closest, but road legal: the Super 7, the sports car legend par excellence.
"Adding power makes you faster on the straights; subtracting weight makes you faster everywhere" Our Super 7 was designed according to this simple but effective formula.
Look at the open shock absorbers in front of you as they dance in the curves. Steer right into the apex of the corner - the suspension is like a perfect scalpel that lets the Seven draw its line. Because you're practically sitting on the rear axle, the steering feels like extending your arms.
The 2.0 litre engine has been modified in partnership with Cosworth. Yes, Cosworth, the company that built the legendary Formula 1 Ford-DFV V8 engines for decades. Does more racing car feeling go on the road? Hardly!
Instruction leaflet (hard, fast, hot, tight, small):
Hard. There is no shame in seeing a physiotherapist or booking a massage after a long journey
Fast. This vehicle is much too fast much too fast. 
Hot. The manifold and exhaust on the left, the transmission tunnel on the right and the engine on the driver's feet guarantee a hot ride. 
Tight: you shouldn't be too wide, a swing king won't fit in. Who lives on big feet should wear very narrow shoes. 
Small: the rider should measure between 165 and 185 cm
Perfect for
For the fast run to the bakery and get some buns. So fast that they're still warm when you get back.
The weekend with small luggage.
The wedding. When the bride wears a wedding dress with a removable train.
Only for pilots who have their gas foot under control.
NOT suitable for: Frivolous and irresponsible drivers who think the road is a racetrack!
Special Features
More radical is only possible with a formula car
The Seven is tough. And you should be too.
Compromises are not negotiable in this vehicle
From 80 KM/H we recommend a rider's goggle/motorbike goggle
Technical Data
| | |
| --- | --- |
| Make: | Caterham |
| Model: | Super 7 |
| Year: | 1994 |
| Power: | 170 PS |
| Engine: | Caterham |
| Engine Size cc: | 1997ccm |
| Drive: | RWD |
| Gearbox: | 5-gear manual |
| Seats: | 2 Sports seats with belts |
| Vehicle pick up location: | Kemptthal |