BOOK NOW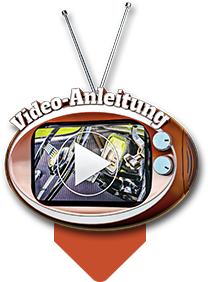 Citroën 2CV hire
With us, you can rent a Citroën 2CV online, with unlimited mileage, and experience unforgettable trips with maximum enjoyment! With the "Döschwo" (elsewhere called "Duck"), you'll be relaxed on the road in this iconic French car.
But we are more than just a Citroën 2CV rental and also offer other classics such as the German equivalent, the VW Beetle, or the cult cube from the island, a Mini Cooper. For those who like it quite open, take a look at the 2CV's brother, our Méhari. The small car choice is up to you!
You can rent our duck and many other classics for excursions, holidays or as a wedding car. With our online booking system, you can secure your favourite classic car quickly and easily.
Vehicle pick up location:
8310 Kemptthal
(Google Maps)
Description
The classic car is affectionately known as the "Duck" in Germany or the "Döschwo" in Switzerland. By deliberately slowing down from time to time you can experience enjoyment and relaxation away from the main roads.
Our Sophie has disc brakes at the front and a 27 PS engine, so you can even keep up with the flow of modern traffic.
You're sure to attract attention and, these days, you won't even be underdressed when rolling up at the opera in a 2CV.
Perfect for
Drive to the beach, picnic, quick drive with friends or honeymoon in France.
Special Features
The roof can be opend to your liking, the more than gentle sprung suspension warrants for the best ever driving comfort - rivalled only by its big sister, the Citroen DS "Madelaine" - and there is even plenty of luggage space.
History
3,868,631 four-door saloons and 1,246,335 delivery vans were built between 1949 and 1990.
In 1934, Citroën director Pierre-Jules Boulanger awarded the contract to develop a minimalist small car.  It is said that the designer André Lefèbvre was given the following brief:
"Design a car that provides enough space for two farmers wearing boots and fifty kilograms of potatoes or a small cask of wine that can travel at a speed of at least 60 km/h but that only needs 3 litres of petrol to travel 100 km. Furthermore, it should be able to travel on very bumpy roads and be so easy to handle that even a woman with no driving experience can handle it. It should have a good suspension and be able to carry a basket of eggs over a ploughed field without breaking one of them. Finally, the new car has to be much cheaper than our 'Traction Avant'. It doesn't matter what it looks like."
The 2CV was the basis for the Citroën models Dyane, Ami and Méhari
Technical Data
| | |
| --- | --- |
| Make: | Citroen |
| Model: | 2CV "Sophie" |
| Year: | 1986 |
| Power: | 27 PS |
| Engine: | flat twin |
| Engine Size cc: | 602ccm |
| Drive: | FWD |
| Gearbox: | 4 speed manual |
| Seats: | 4 with belts |
| Vehicle pick up location: | Kemptthal |