BOOK NOW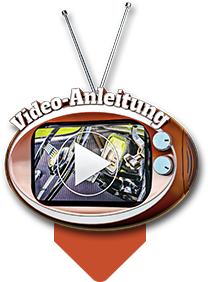 Citroën DS Rental Switzerland
With us, you can rent a Citroën DS online, with unlimited mileage, and experience unforgettable drives with maximum enjoyment!
The DS is simply unbeatable when it comes to comfort and technology.
But we are more than just a Citroën DS rental and also offer other French classics such as the no less attractive Citroën Traction Avant - or would you like something from the island such as the Rover P6 with the V8 engine, a Triumph TR6 or the legendary Jaguar E-Type?
Not only the "Goddess", but also many other classics can be easily booked on our online platform. Whether for trips, holidays or a wedding. You can find all the details in the "important information" and the terms and conditions.
Vehicle pick up location:
8310 Kemptthal
(Google Maps)
Description
The Citroen DS is relatively easy to drive once you've got used to the very effective brake. Thanks to the power steering and the high-pressure brake, the operating force is pleasantly low.
Perfect for
The IDeal companion for weddings, a holiday tour to Brittany, a weekend in Ticino or a trip to Alsace.
Special Features
Power steering, turning headlights, hydraulic chassis, high-pressure braking system
History
The D models were introduced at the Paris Motor Show in October 1955. They caused a stir amongst visitors but also a certain amount of bewilderment as the avantgarde design with a wealth of technical innovations was simply sensational. The D model was the first time that a central hydraulic system had been used in a production vehicle for the suspension, steering, clutch and brakes. The standard version, known as the DS, was supplemented by a simpler variant, the ID. Citroen used a play on words when naming its vehicles. "DS" is pronounced in French as "Déesse" (goddess); "ID" is pronounced as "Idée" (idea).
The Citroen DS was in production for just under 20 years. In total, almost 1.5 million vehicles were built.
Technical Data
| | |
| --- | --- |
| Make: | Citroën |
| Model: | DS |
| Year: | 1971 |
| Power: | 68 PS |
| Engine: | 4 cylinder inline |
| Engine Size cc: | 1900ccm |
| Drive: | FWD |
| Gearbox: | 5-Speed |
| Seats: | 5 (4 with belts) |
| Vehicle pick up location: | Kemptthal |