BOOK NOW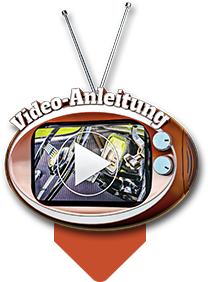 Ford Mustang Convertible 1967 hire Switzerland
With us you can buy a Ford Mustang convertible classic car online and experience unforgettable road trips with maximum driving fun! Feel like you're in a road movie or on a trip through sunny California. Listen to the V8 bubbling and let the sunshine in! A classic cruiser that feels most at home on open country roads. Or how about a spin around beautiful Lake Constance? Or are you looking for a Ford Mustang wedding car?
But we are more than just a Ford Mustang car rental company and also offer other classic cars such as the Cadillac DeVille from 1959 or if you want to be British, a Jaguar XJ6 or E-Type.
Cruising through wine country in a pony car or accompanying the most beautiful day in your life as a wedding car - booking is easy via our online platform.
Please note the details in the "important information" and the terms and conditions.
Vehicle pick up location:
8310 Kemptthal
(Google Maps)
Description
Would you like to cruise in a proper classic Ford Mustang at least for once. Sure enough with V8 sound and open top. You can even take your dudes or family.
Do you wanna get to the next classic car event? Or just cruise and enjoy a spring break in the sun?
Perfect for
Wedding, cruising in the midlands, birthday surprice, classic car show, photoshooting.
We do NOT recommend this vehicle for mountain trips. We have more suitable vehicles for this. Contact us for advice on the choice of vehicle for your trip.
Special Features
THE classic Ford  Mustang comes in a fantastic colour combination: red/brown and yeah, sure... with a roaring V8.
History
The Ford Mustang is an American car manufactured by Ford. It was originally based on the platform of the second generation North American Ford Falcon, a compact car.
The original 1962 Ford Mustang I two-seater concept car had evolved into the 1963 Mustang II four-seater concept car which Ford used to pretest how the public would take interest in the first production Mustang. The 1963 Mustang II concept car was designed with a variation of the production model's front and rear ends with a roof that was 2.7 inches shorter. Introduced early on April 17, 1964 (16 days after the Plymouth Barracuda), and thus dubbed as a "1964½" by Mustang fans, the 1965 Mustang was the automaker's most successful launch since the Model A. The Mustang has undergone several transformations to its current sixth generation.
The Mustang created the "pony car" class of American muscle cars, affordable sporty coupes with long hoods and short rear decks, and gave rise to competitors such as the Chevrolet Camaro, Pontiac Firebird, AMC Javelin, Chrysler's revamped Plymouth Barracuda, and the second generation Dodge Challenger.
Source: Wikipedia
Technical Data
| | |
| --- | --- |
| Make: | Ford |
| Model: | Mustang Convertible V8 "Sally" |
| Year: | 1967 |
| Power: | 200 PS |
| Engine: | 8 Cylinder V-engine |
| Engine Size cc: | 4727ccm |
| Drive: | RWD |
| Gearbox: | 3 speed automatic |
| Seats: | 2 front with lap belts, 2 rear (no belts) |
| Vehicle pick up location: | Kemptthal |