BOOK NOW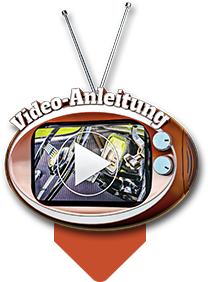 English Taxi rental
Rent an English cab and drive yourself with unlimited kilometers! Who doesn't know the classic black London cab, which has ensured mobility in the British capital for decades? If you want to rent a London cab, then you've come to the right place - simply book online and drive yourself. Of course, the cab is not the fastest horse in the stable, but it is perfect for weddings, shuttle services or as a surprise for the England friend.
Vehicle pick up location:
8310 Kemptthal
(Google Maps)
Description
Anyone who has ever visited London knows the iconic taxi - its classic shape and the two auxiliary seats on which you travel backwards. Once aboard, it almost feels as if you're in London. However, the taxi is not for the longer tours; it is more suitable for birthday or company celebrations, eve-of-wedding parties or weddings, or simply as a shuttle vehicle for any occasion.
Even though you're sitting on the "wrong" side as the driver, anybody can drive like that. Driving it is extremely easy. After all, every "cabby" can do it.
Perfect for
Eve-of-wedding party, birthday party, shuttle service at a company event or just a stylish trip for six
Special Features
The steering wheel is located on the right, with space for 6-7 people. With automatic transmission, its simple to drive. It's party trick is the turning circle: basically on the spot.
History
Since 1958 the Austin FX4 has been almost unchanged; since 1968, as the LTI (London Taxi International) Fairway. Our Fairway Driver – the model for the owner – was built shortly before the end of the nearly 40-year construction period in 1996, and ran with a Japanese Nissan diesel motor; reliable and with the characteristic background noise that every London visitor knows.
Technical Data
| | |
| --- | --- |
| Make: | London |
| Model: | Taxi |
| Year: | 1996 |
| Power: | 78 PS |
| Engine: | 4 cylinder row (Diesel) |
| Engine Size cc: | 2700ccm |
| Drive: | RWD |
| Gearbox: | 3-speed automatic with overdrive |
| Seats: | 7, 6 well usable, 4 of them looking forward and with belts |
| Vehicle pick up location: | Kemptthal |