BOOK NOW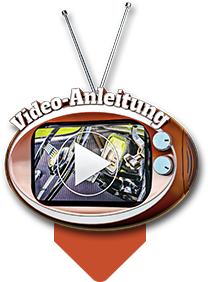 Rolls Royce Silver Cloud rental Switzerland
Rent a Rolls Royce Silver Cloud and drive it yourself with unlimited kilometers! It doesn't get more majestic than this - travel like the Queen of England. If you want to rent a classic Rolls Royce vintage car, then you are right with us. It is hard to beat the elegance and luxury of our Rolls Royce Silver Cloud, which is also ideal as a wedding car.
Vehicle pick up location:
8310 Kemptthal
(Google Maps)
Description
Do you admire the Rolls Royce Silver Cloud and immediately think of: Wedding? Yes, that is definitely a very suitable purpose for our "Edward".
But: presented in 1959, queens and kings, princes and princesses, Hollywood celebrities and captains of industry were chauffeured in the Silver Cloud. Could it be more noble or more royal? Hardly.
Of course, you have an argument, it's a dilemma, after all, it was always said that one should be driven in a Rolls, a chauffeur was part of good etiquette. Here you drive this monument of luxury yourself. But you can act as a chauffeur and spoil the guests with a ride... Or you could nonchalantly ignore the fact that the Rolls Royce has never been considered a self-driving car and disregard this convention. So quite: "I can afford the Rolls Royce and do whatever I want". Why not take it for a spin around Lake Constance, roll along the beautiful country roads in Thurgau or surprise a birthday guest?
Perfect for
Festive occasions, birthdays, weddings, a dignified ride with the extra luxuries, airport shuttle for princesses and princes or just to see what all happens when you drive up with this luxury yacht.
Unsuitable for mountain passes, narrow streets, parking garages, or to ask the boss for a raise.
Special Features
Pure luxury, that's all money could buy in the sixties. Well aged, the Silver Cloud is a classic today, which is hard to beat in elegance and sovereignty. We offer it for self-drive, like all our classic cars! The perfect wedding car, but the Cloud also fits all other occasions!
A personal introduction during our business hours is mandatory for this vehicle. Although the operation is no problem for any experienced driver, we would nevertheless like to point out some peculiarities in order to enable an untroubled driving pleasure.
Technical Data
| | |
| --- | --- |
| Make: | Rolls Royce |
| Model: | Silver Cloud 2 |
| Year: | 1964 |
| Power: | 180 PS |
| Engine: | 8 Cylinder |
| Engine Size cc: | 6200ccm |
| Drive: | RWD |
| Gearbox: | automatic |
| Seats: | 5 (2 with belts) |
| Vehicle pick up location: | Kemptthal |