BOOK NOW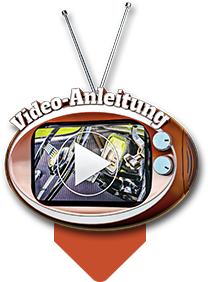 Rolls Royce rental Switzerland
Rent a Rolls Royce classic car and drive it yourself with unlimited kilometers! Travel like the royals, the perfect transport for weddings and festivities or simply glide through the countryside, our Shadow is perfect for that!
Vehicle pick up location:
8310 Kemptthal
(Google Maps)
Description
Rolls Royce Silver Shadow: the best car in the world. Like to feel like a Baron or Baronet? Have a try in our Roller and feel completely lighthearted as we do the sometimes troublesome mechanical work at the car, but we love it.
Take your love to a fine restaurant, chauffeur your fiancée down to the altar, because the Rolls Royce is the perfect wedding car? Or just let the soul relax and follow the "Spirit of Ecstasy" without getting married right away?
And still all completely painless… did we say that we cater for the technical part of the Roller?
Perfect for
Wedding, Birthday party, Company do, Shuttle services, Family trips
Special Features
Leather upholstery, Air-conditioning, Self-levelling suspension, high pressure brake
History
The Rolls-Royce Silver Shadow replaced 1965 the aging Silver Cloud. The Shadow was produced in two series.
Technically the car was properly modernised and it did boast things like integral body, disc brakes, independent suspension and a central hydraulic system with self-levelling suspension licenced by Citroen. The first series was later called Shadow I. In 1977 the Silver Shadow II was launched.
The engines power output was always a well-kept secret. Rolls Royce itself called it adequate. Nowadays we know the 6750ccm engine delivers 200 bhp @ 4500 rpm and 550 torques @ 2500 rpm.
Reaching up to 29'000 examples built, the Silver Shadow was the biggest seller in Rolls Royce's history so far.
Technical Data
| | |
| --- | --- |
| Make: | Rolls-Royce |
| Model: | Silver Shadow II |
| Year: | 1980 |
| Power: | 200 PS |
| Engine: | 8 Zylinder V |
| Engine Size cc: | 6750ccm |
| Drive: | RWD |
| Gearbox: | 3-Gang Automatik |
| Seats: | 5 mit Gurten |
| Vehicle pick up location: | Kemptthal |