BOOK NOW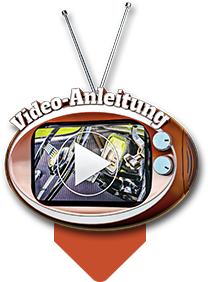 Rover rental Switzerland
Rent a Rover 3500 and drive it yourself with unlimited miles! Classic 70s color with red interior, automatic and of course the legendary V8 engine. The sound sounds like a muscle car, but our Rover is very dignified to drive. The spare wheel on the trunk could also be placed in the rear, but then there was not much space left for luggage. The model called "P6" was also considered the English counterpart to the Citroën DS, since Rover also reached deep into its bag of tricks and gave the sedan some technical goodies. 
Vehicle pick up location:
8310 Kemptthal
(Google Maps)
Description
The P6 is a fantastic touring car. It is very easy to drive, once you've got the hang of the randomly scattered control buttons. That's how it was back then in 70's England…
In comparison to today's vehicles, the slightly indirect steering requires some effort, especially when manoeuvring.
The steel sunroof and the superb full leather trim gives rise to the British club atmosphere.
Perfect for
The P6 is a stylish companion for the extended weekend trip to Lake Geneva or for the holiday trip wherever, or just for going to the family party in the 70's style.
Special Features
Sunroof, full leather interior.
Only 98 octane petrol (or higher) may be used!
History
The Rover P6 Series (named 2000, 2200 or 3500, depending on the engine displacement) is a four-door saloon, which was manufactured in the Solihull Rover plant from September 1963 to March 1977. The Rover 2000 was voted top car of the year in 1964.
Using the Buick Small Block V8, 3528 cc, 158 kW engine from the Buick Special, Rover saw an opportunity to set the P6 apart from its rival model, the Triumph 2000. Therefore, Rover acquired the rights to this aluminium engine, which proved successful. In the P6 it produced some 102 kW.
The car had automatic transmission as standard; by 1971 the Rover 3500 S came out with manual transmission.
The Rover 3500 was manufactured from spring 1968 (one year after the acquisition of Rover by the owner of the Triumph plant, British Leyland) until mid-1976.
(Source: Wikipedia)
Technical Data
| | |
| --- | --- |
| Make: | Rover |
| Model: | 3500 "Ronald" |
| Year: | 1971 |
| Power: | 150 PS |
| Engine: | 8 Zylinder V |
| Engine Size cc: | 3500ccm |
| Drive: | RWD |
| Gearbox: | 3-speed automatic |
| Seats: | 5 (2 with belts) |
| Vehicle pick up location: | Kemptthal |