BOOK NOW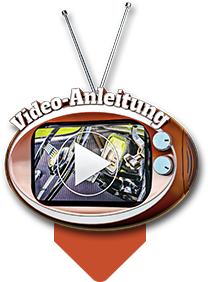 Vehicle pick up location:
8416 Flaach
(Google Maps)
Description
The Tr6 is an exhilarating roadster to drive. The Triumph is ideal for exploring winding country roads or mountain passes. With the roof down, the sound of the 6-cylinder engine is music to the ears.
The Tr6 is the ideal vehicle for a weekend trip to Lake Garda or for an evening drive.
Perfect for
The Triumph Tr6 is the ideal vehicle for a weekend trip to Lake Neuchâtel, a drive through stunning nature or an evening drive with friends. It is also a popular guest at classic car events.
Special Features
Convertible, fantastic 6-cylinder sound
History
The Triumph Tr6 (1968–76) is a sports car built by British Triumph Motor Company between 1968 and 1976. It was the best-seller of the Tr range when production ended, a record subsequently surpassed by the TR7. Of the 94,619 TR6s produced, 86,249 were exported; only 8,370 were sold in the UK.
The bodywork was generally similar to the Tr4/Tr5 but the front and back ends were squared off, reportedly based on a consultancy contract involving Karmann.
All Tr6s were powered by Triumph's 2.5-litre straight-6, with the same Lucas mechanical fuel-injection as the TR5 for the United Kingdom and global markets, and carburetted for the United States, as had been the US-only TR250. The TR6PI (petrol-injection) system helped the home-market Tr6 produce 150 bhp (110 kW) (145 hp DIN) at model introduction.
Technical Data
| | |
| --- | --- |
| Make: | Triumph |
| Model: | TR 6 |
| Year: | 1973 |
| Power: | 100 PS |
| Engine: | 6 cylinder inline |
| Engine Size cc: | 2500ccm |
| Drive: | RWD |
| Gearbox: | 4-speed |
| Seats: | 2 with belts |
| Vehicle pick up location: | Flaach |