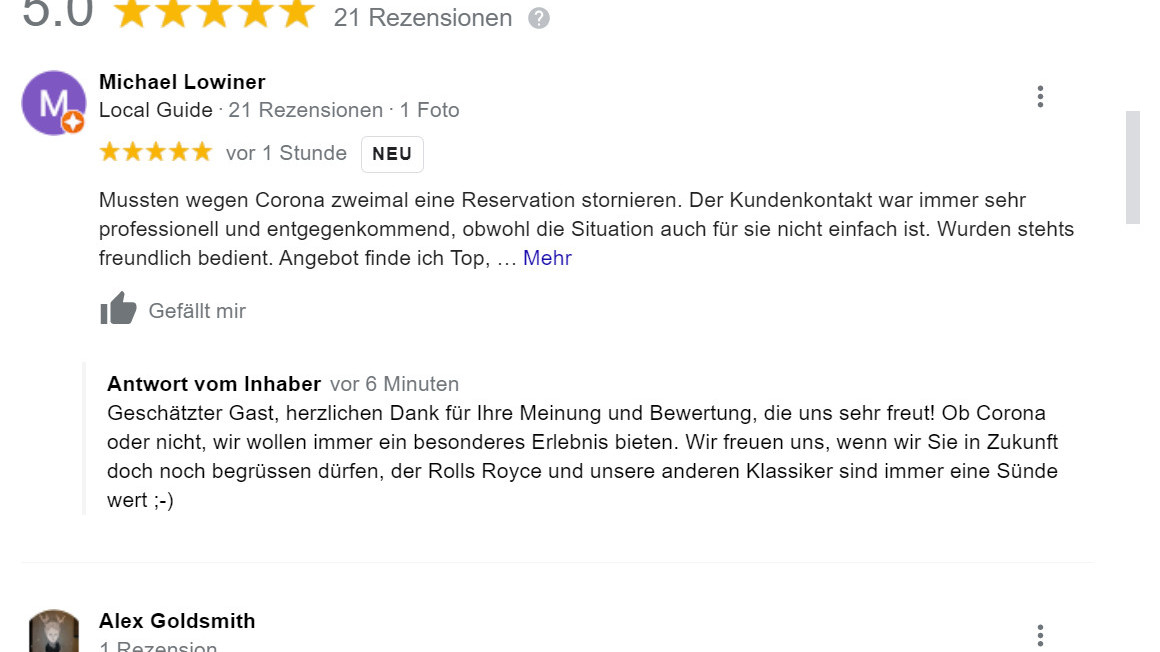 06.05.2021
Who doesn't know the uncertainty: Is the feedback, the opinion, the review genuine? How should I as a reader rate the experience described? 
Whether it's Google Review, Tripadvisor or customer reviews on booking platforms, we all read the reviews and often wonder: are they real? At Rent a Classic we always publish all feedbacks from our guests, if necessary with a comment. All contributions are genuine, we guarantee it.
Your opinions, no matter on which platform, are important! First, so that other visitors can benefit from it. Second, so that you can share your opinion. Third, so that we can get honest reviews and interact with our guests.
Thank you for each of your opinions!
back