BOOK NOW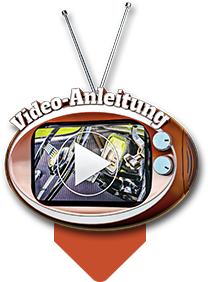 Dallara hire Switzerland
Racing car with road homologation - Now you can rent a Dallara Stradale from us and drive it yourself, with unlimited kilometres! The legendary Italian racing car manufacturer has built a masterpiece in the form of the carbon racer with road approval, which we can offer to our guests in cooperation with "autobau" in Romanshorn.
Vehicle pick up location:
8310 Kemptthal
(Google Maps)
Description
Dallara constructed countless successful Formula and Indy racing cars and is also victorious in many touring car classes.
Giampaolo Dallara was the project manager of the Lamborghini Miura and other road racers, was in charge of the chassis construction of icons like the Alfa Romeo 8C and 4C. More Italianitàis hardly possible! High tech and tradition, that's Dallara
Perfect for
Country roads, mountain passes, winding routes, the getaway for two with little luggage, Italian car meeting - The Dallara is spectacular, pure driving fun!
Special Features
For responsible drivers who control their throttle foot. Driver's glasses or helmet recommended (not compulsory), the Barchetta version has a wind deflector (no windscreen). The vehicle has no doors - careful boarding can be easily mastered with a little acrobatics.
Deviating from our terms and conditions and usual rental conditions, the following regulations apply:
Minimum age 25 years for driver and additional driver
Driving licence for at least 3 years
Personal introduction mandatory (also for members) Monday to Friday from 07:30-12:00 and 13:00-17:00
Insurance deductible of 2000.- which cannot be excluded
Switching off ESP, lowering the vehicle into track mode and manipulation in the software is prohibited (no insurance cover)
Rally option is not available for this car.
As with all our vehicles, participation in track days, rallies, driving on closed-off tracks, participation in driving safety training or similar events as well as use for learning drives is prohibited (no insurance cover).
History
Dallara was founded by its president, Ing. Giampaolo Dallara. Giampaolo Dallara, who after working for Ferrari, Maserati, Lamborghini and De Tomaso, wanted to realise his dream of working in the world of racing cars. In 1972, he created "Dallara racing cars" in his home village of Varano dè Melegari (Parma).
You can find the whole story on the Dallara website
Video production: greenlightvision.ch
Technical Data
| | |
| --- | --- |
| Make: | Dallara |
| Model: | Stradale Barchetta |
| Year: | 2020 |
| Power: | 400 PS |
| Engine: | 4 cylinder inline, turbo |
| Engine Size cc: | 2264ccm |
| Drive: | RWD |
| Gearbox: | 6 gear manual |
| Seats: | 2 with belts |
| Vehicle pick up location: | Kemptthal |