BOOK NOW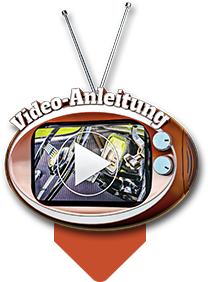 Ford Model A rental Switzerland
With us, you can rent a Ford Model A online, with unlimited mileage, and experience unforgettable road trips in this almost one hundred year old classic. This is driving in its most original form, whether with the top down or up, you'll feel like you've stepped back in time. Thanks to the optimised brakes and the retrofitted synchronised three-speed gearbox, every experienced driver immediately feels at ease in this pre-war automobile. Classic car rental in Switzerland - book easily online with us! But we are more than just a Ford Model A rental and also offer other classics such as the Citroën Traction Avant or a Cadillac DeVille, the choice is yours!
The Ford Model A is probably the only pre-war car available for rent in Switzerland - perfect as a wedding car or for a weekend drive.
Vehicle pick up location:
8310 Kemptthal
(Google Maps)
Description
Our "pre-war automobile" Fird A can be handled by any experienced driver. Shifting, steering and braking need some practice and caution, which we will be happy to show you in detail in our personal introduction. The operating forces of steering and brakes are of course greater than in today's vehicles and also the breaking distance is longer, but even here they are absolutely controllable after a certain amount of familiarisation.
Perfect for
The Ford Model A is a stylish companion for weddings or the cosy weekend tour in the lowlands and a welcome guest at classic car events.
Special Features
Would you like to drive a pre-war car yourself? No problem, with us it is possible!
For this classic car you have to book the option "personal introduction". We will then introduce you to the world of vehicles driven by our great-grandfathers.

Thanks to the retrofitted synchronized 3-speed transmission, it is relatively easy to shift gears, there is no power steering. Especially the brakes demand a careful driving style, as the braking distance is not comparable to that of modern cars. We will take you on a test drive, where you can get familiar with the car on little used side roads, so that you will be safe on the road afterwards.
A personal introduction during our business hours is mandatory for this vehicle. Although the operation is no problem for any experienced driver, we would nevertheless like to point out some peculiarities in order to enable an untroubled driving pleasure.
Technical Data
| | |
| --- | --- |
| Make: | Ford |
| Model: | Model A |
| Year: | 1930 |
| Power: | 40 PS |
| Engine: | 4 cylinder inline |
| Engine Size cc: | 3300ccm |
| Drive: | RWD |
| Gearbox: | 3 speed manual |
| Seats: | 5 (without belts) |
| Vehicle pick up location: | Kemptthal |