BOOK NOW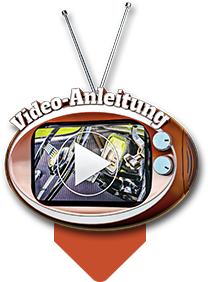 Vehicle pick up location:
8416 Flaach
(Google Maps)
Description
Like no other, the Elise from Lotus. Even in the standard engine version with 120 hp, this small mid-engine sports car is more than adequately powered thanks to its weight of just over 700 kg. Our 111S model was given a power boost to 145 hp from the factory.

Low weight, low centre of gravity and mid-engine guarantee that this athletic sports car pulls through the bends like a scalpel. The steering, of course without power assistance, feels like an extension of the driver's arms - the Elise goes exactly where the driver points.

"Adding power makes you faster on the straights; subtracting weight makes you faster everywhere" Colin Chapman

More Lotus DNA is to be found in no other modern sports car than in the Elise of the first series.


Perfect for
Backroads, mountain passes, the Alps, anything that winds its way - The natural habitat of the Elise
Special Features
Less is more - The Elise made by Lotus shows you how little it takes to be quick and happy!
Important: only for responsible drivers who control their throttle and do not confuse the road with the race track!
History
Romano Artioli was Chairman of the Board of Bugatti in the nineties and shaped the "Italian era" with the EB110. In 1993, he took over Lotus, then owned by General Motors. The name Elise was derived from "Elisa", Artioli's granddaughter. She sat in the car at the 1995 Frankfurt Motor Show for the unveiling of the Elise. Or rather, she stood, because she was only 3 years young. Today, Elisa drives her Elise around the world - her adventures can be followed on Facebook and Instagram.

The small, naughty Elise made an impact in 1995 like no other sports car. The aluminium chassis, which weighed around 70 kg, was glued instead of riveted, resulting in high torsional stiffness. The 120 hp from the 1.8 litre four-cylinder engine did not look powerful on paper, but allowed the 700 kg lightweight to play in the supercar league. The classically designed plastic skin has lost none of its charm to this day and is pleasing to the eye from every perspective.  

In 2001, Lotus presented a revised model with the S2 (Series 2), with later evolutions adding more power, but also more size and weight. The Lotus DNA can be experienced in every Elise model, but among purists the first series is the most desirable.
The history of the Elise name on thedrive.com and Delightful Driving, where Elisa herself is planning tours in Europe!
Technical Data
| | |
| --- | --- |
| Make: | Lotus |
| Model: | Elise |
| Year: | 2000 |
| Power: | 145 PS |
| Engine: | 4 cylinder |
| Engine Size cc: | 1800ccm |
| Drive: | RWD |
| Gearbox: | 5 speed manual |
| Seats: | 2 with belts |
| Vehicle pick up location: | Flaach |