BOOK NOW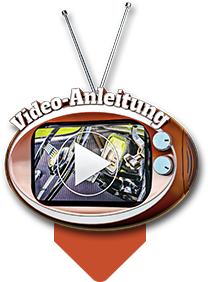 Morgan Plus 4 hire
Rent a Morgan Plus 4 and drive it yourself with unlimited miles! In the thirties, Morgan started building four-wheelers that complemented the three-wheelers. Always renewed only very carefully and sparingly, the 4/4 and Plus 4 were built until 2019 and the car body was mounted over a wooden frame. With the acquisition of BMW, this almost century-old tradition came to an end. With us you can rent one of the last classic Morgan. Year of construction 2021 in white / red, modern and sporty motorized and a real eye-catcher!
Vehicle pick up location:
8310 Kemptthal
(Google Maps)
Description
The Morgan Plus 4 combines traditional English car building with modern drive technology. Key body components are still made from ash wood. However, increasingly strict exhaust emission standards demand a modern drivetrain, which comes in the form of a Ford 4-cylinder engine and a Mazda Mx5 transmission.
Perfect for
Weekend trip for two, driving through mountain passes, holiday in Provence, trip to the beach or to the Ace Cafe
Special Features
Of course, the Morgan Plus 4 has a roof but, to really make the most of it, drive with the top down. You can even fit some luggage inside and, if you have a bigger case, you can tie it to the luggage rack.
History
The first prototype of the four-wheel automobile was tested in 1935. Series production of the 4/4 model (four cylinders, four wheels), initially known as the 4-4, began in 1936. This model is still built today with a few modifications, however, the design itself remains unchanged. Model changes generally involve fitting more modern engines and transmissions to ensure that the vehicle complies with current laws and registration requirements. The Morgan 4/4 is the longest running production vehicle in the world.
2009 saw the launch of the Morgan 4/4 Sport, a purist variant powered by the 82 kW (110 PS) 1.6-litre Ford engine and that, with further simplified equipment, costs approx. Euro 39,500.
The Morgan Plus 4 was built between 1950 and 1969, 1985 and 2000, and has again been built since 2005. It is available as two or four-seater model.
Technical Data
| | |
| --- | --- |
| Make: | Morgan |
| Model: | Plus 4 |
| Year: | 2012 |
| Power: | 150 PS |
| Engine: | 4 cylinder inline |
| Engine Size cc: | 1999ccm |
| Drive: | RWD |
| Gearbox: | 5 speed manual |
| Seats: | 2 with belts |
| Vehicle pick up location: | Kemptthal |