BOOK NOW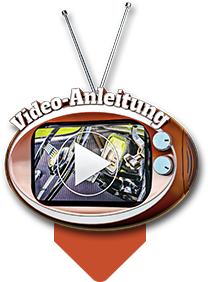 Morgan rental Switzerland
Rent a Morgan Threewheeler and drive it yourself with unlimited miles! Three wheels, V2 engine, two seats and endless driving fun. Almost like a motorcycle, but a little different, not for introverts! Not even on a motorcycle are you exposed to the elements of nature like in the Morgan Threewheeler - here you ride with three wheels and without a helmet! The tricycle from England with the V2 engine in the front and the drive wheel in the rear is like no other vehicle - pure spectacle and Armageddon you hear directly from the two sidepipes. Comfort? Not at all. Drama? Yes, definitely! If you prefer four wheels, we recommend the Caterham Super 7 or the Elise from Lotus.
Vehicle pick up location:
8310 Kemptthal
(Google Maps)
Description
This is how driving a car works in its most original form, as long as you can bring yourself to tell a tricycle to drive. More connection with the road is impossible and more fun is hardly possible with your trousers on. Whether you want to clean up the winding roads or have a quick coffee, with the Morgan Threewheeler you'll be properly dressed. Whether the year of construction is really 2012 and not 1912? We don't know, but the registration document says 2012...
Oh yes, the big luggage should stay at home and the driver should measure between 170 and 185 cm
Perfect for
Weekend trip for two, passport ride, trip to the beach or the Ace Cafe
Special Features
there is only open, hard and loud
History
In England, motorbikes were used for mass motorisation. But even in England, the demands for comfort increased and those who could afford it needed protection from the weather and, when stopping, finally did not fall over. But cars were extremely expensive due to the English luxury tax. So Henry Morgan was just in time that tricycles were regarded as motorbikes and were therefore exempt from the luxury tax. The Morgan Threewheelers were soon not only seen as practical vehicles, but also used for racing and hillclimbs - and so the Morgan cult was born. The three-wheelers were built for a good 40 years and in 2011 Morgan presented the stunned world press at the Geneva Motor Show with a successor that actually looked the same as the original 100 years ago.
Technical Data
| | |
| --- | --- |
| Make: | Morgan |
| Model: | Threewheeler |
| Year: | 2012 |
| Power: | 82 PS |
| Engine: | 2 Cylinder V-engine |
| Engine Size cc: | 1983ccm |
| Drive: | RWD |
| Gearbox: | 5-speed manual |
| Seats: | 2 with belts |
| Vehicle pick up location: | Kemptthal |