BOOK NOW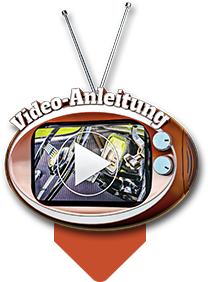 Volvo 123GT Rallye rental Switzerland
With us you can rent online a Volvo 123GT Rally and experience unforgettable road trips with maximum driving fun! We have named the brave Swede "Hägar" and with him you will drive to the end of the world. Two fuel pumps, an 80 liter tank, Tripmaster - Hägar finds his way through everywhere and lets nothing stop him. A fun machine for everyone who once wanted to drive a rally car.
But we are more than just a Volvo 123GT rally rental and also offer other classics like the Jaguar E-Type, if it should go a little more elegant and dignified forward. Or how about pure luxury in one of our Rolls Royce?
No matter for which occasion you want to rent one of our classic cars - with our online booking system you can quickly and easily secure your favorite on your desired date.
Vehicle pick up location:
8310 Kemptthal
(Google Maps)
Description
You always wanted to drive a real, professionally built rally car? Then our Hägar is the right choice!
Push the pedal two times before starting the engine, Hägar shakes at the only unwillingly like a tired Viking. Afterwards the engine grumbles and wants to be driven warm.
But then you can shift down a gear, give the gas pedal a bold kick and the ride starts!
The carburetor sucks greedily for air, the engine treats itself to the fine 98 octane gasoline, and the exhaust roars like a Swedish stag.
Enjoy the unique feeling of ploughing through the countryside with Hägar (of course figuratively speaking, please stay on the street).
Perfect for
Rallys, scenic drives, Slalom
Special Features
- Tripmaster
- clock
- 80L tank
- Stage 1 Rallyekit (145hp)
- limited slip differantial
- underride guard
- sports exhaust system
- sports suspension
- Optimized brakes
- bucket seats with 6 point straps
Only 98 octane petrol (or higher) may be used!
Only 98 octane petrol (or higher) may be used!
Technical Data
| | |
| --- | --- |
| Make: | Volvo |
| Model: | Amazon 123 GT Rallye "Hägar" |
| Year: | 1968 |
| Power: | 145 PS |
| Engine: | 4 cylinder inline |
| Engine Size cc: | 1980ccm |
| Drive: | RWD |
| Gearbox: | 4 speed manual w Overdrive |
| Seats: | 2 bucket seats with sportbelts |
| Vehicle pick up location: | Kemptthal |